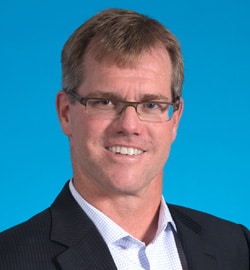 Geoff A. Powell – Senior Association Manager
Contact:
204.975.8205
Geoff Powell's expertise is managing associations as well as major conferences, and is demonstrated by his record of success with some of Canada's leading associations and signature events.
For over 10 years, Geoff has successfully worked with The College of Pedorthics of Canada, a national self-regulatory body, as the Executive Director and Registrar. He guides the volunteer leadership on initiatives that make the College stronger and more accountable to the public.
Geoff acts as the Executive Director of the Recreation Vehicle Dealers Association of Manitoba and helps them with key issues that affect their industry with government and non-governmental organizations. He oversees the board meetings, delivery of education, special events, and liaises with the Recreation Vehicle Dealers Association of Canada on national issues affecting the industry.
Geoff acts as the Executive Director of the Winnipeg Executives Association and is responsible for overseeing all aspects of the organization, including weekly meetings, monthly board meetings, committee meetings, special events, and financials.
For over a decade, Geoff has directed many major national and regional events and conferences, including:

International Conference on War-Affected Children, one of the largest conference ever held in Manitoba;
Manitoba Planning Conference;
Symposium of the Canadian Association of Emergency Physicians; and
Multiple Winnipeg Regional Health Authority events and conferences.

Geoff is a graduate of the Asper School of Business at the University of Manitoba.
As the Executive Director of multiple associations we at Strauss are in a unique and privileged position to drive many examples of association excellence. By sharing that industry knowledge with the volunteer boards of our clients, I can guide them in delivering exceptional leadership and value to their members.