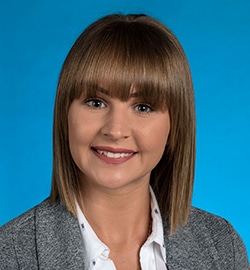 Victoria K. Peers – Association Coordinator
Contact:
204.975.8207
---
As an Association Coordinator, Victoria Peers is proud to share her expertise in logistics and planning as she builds meaningful relationships with clients and stakeholders.
Victoria has excellent communication skills and strong problem-solving skills.
She has superior organizational abilities, allowing her to help clients navigate complex situations.
As a graduate from the University of Manitoba, Victoria has nurtured her skills in research, analytics, and writing.
Victoria works closely with the Entomological Society of Canada and The College of Pedorthics of Canada to create and advance trusting and effective relationships.
I believe that relationships are at the heart of association management success. It is my privilege to learn about our clients as people, not just as organizations.