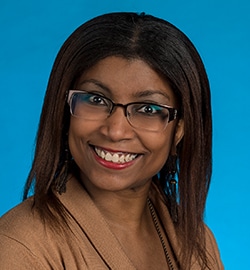 Nerissa A. Smith – Association Coordinator
Contact:
204.975.8200
---
With a diverse educational background, Nerissa Smith brings extensive expertise and leadership skills to her role as an Association Coordinator.
Nerissa comes to Strauss with over 10 years' experience in customer service.
She has been an active volunteer with a variety of non-profit organizations, and has become familiar with Board meetings and a variety of Board management styles.
At Strauss, Nerissa serves the Mid-Canada Marine and Powersports Dealers Association, the Recreation Vehicle Dealers Association of Manitoba, and the Winnipeg Executives Association.
Nerissa is a graduate of the University of Winnipeg, Robertson College and Red River College. She has earned her Bachelor of Arts degree in Geography and Environmental Sciences; her Legal Administrative Assistant diploma; and a Human Resource Management certificate.
As a volunteer and as an employee with a focus on customer service, I have learned a great deal about best practice. I'm eager to use this knowledge to help our clients enhance their performance.