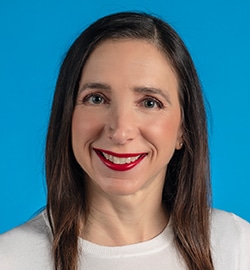 Shari D. Dirks – Operations Manager
Contact:
204-975-8213
---
With education and experience in human resource management, administration, leadership and customer service, Shari Dirks is a natural fit for the role of Operations Manager.
With altogether over 25 years' experience working in recruitment, human resources, office administration and retail, Shari brings the skills needed to excel in her position at Strauss.
Shari is responsible for human resources and operations in the Strauss office, which means she provides support to the rest of the staff team on a daily basis.
As an organized person with strong attention to detail, Shari excels at working with staff to foster a respectful, collaborative workplace and a positive office culture.
Shari has completed many educational and professional development courses related to leadership, conflict management and employee retention. She also holds a degree in Sociology from the University of Winnipeg and an Office Assistant certification.
As someone who believes collaboration is paramount, I find great fulfillment in supporting my fellow colleagues so that they can focus on what they do best. A positive workplace culture is built by a group of talented people giving their best and working together to achieve common goals.