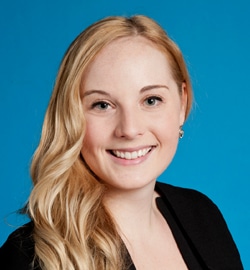 Rachel A. Westman – Event Manager
Contact:
204.975.8204
---
Rachel is a detail-oriented Event Manager at Strauss with demonstrated expertise in working with not-for-profit organizations.
Rachel has experience managing tight budgets for events, ensuring that clients get maximum value for the dollar.
She has experience in generating event-appropriate sponsorships and donations to help improve the bottom line and enhance the attendee experience.
Rachel is an expert at motivating event volunteers to new levels of performance.
Rachel brings exceptional communication skills and a commitment to customer service to each assignment, along with the ability to meet urgent deadlines.
She has a Bachelor of Business Administration degree from the University of Winnipeg, specializing in marketing and international business.
One of the keys to success for an event is a high degree of volunteer engagement. As an active community volunteer myself, I know that when an organization's volunteers are engaged, active, and they feel a sense of ownership, it has a direct impact on the experience of your guests.
In my last blog Incorporating Mobile Tours Into Your Conference Program, I talked about how…
We are seeing more and more association conferences incorporate mobile tours as part of their…
Your association may be in the habit of sending out Requests for Proposals for every…