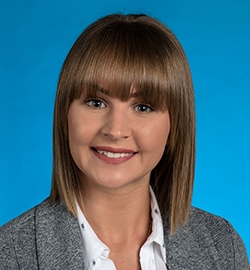 Victoria K. Peers – Communications Specialist
Contact:
204.975.8207
---
As Strauss's Communications Specialist, Victoria Peers uses her creativity to connect and engage with association members.
Victoria's customer service background allows her to provide exceptional client service in challenging and demanding situations
Victoria's previous experience as an Association Coordinator at Strauss granted her experience working with multiple clients and their board of directors; she is excellent at time-management and multitasking and never fails to put the client first.
Victoria has excellent communication and organizational skills that have allowed her to create and execute effective communication and social media plans for clients
Victoria is always excited to learn about industry trends and figuring out how to apply them effectively to member communications
As a graduate from the University of Manitoba, Victoria's position allows her to nurture her love of research, writing and editing
My goal is to create dynamic and engaging content that excites our members!
Victoria's Blog Posts
In a world where the show must go on, a new and increasingly popular avenue…
As the COVID-19 pandemic continues, Strauss' association clients continue to work with volunteers, board members,…
An association's reputation comes from the work of the association board of directors and its…