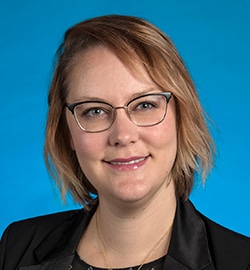 Pam E. Forsyth CPA, CGA – Accounting Manager
Contact:
204.975.8208
As an Accounting Manager at Strauss, Pam Forsyth, CPA, CGA is an expert in managing associations' finances with precision.
Pam is a Certified General Accountant, and has over 10 years of experience in accounting.
She works with all of Strauss's association clients in developing budgets, monthly reports, and unaudited financial statements.
Pam has worked as a Senior Accountant with a major accounting firm.
Pam is responsible for filing all forms required by government on behalf of Strauss's clients.
She is very familiar with the formal audit process and multiple software programs.
As an accountant for Strauss's association clients, my role is to ensure that the association's financial picture is clear and easy to understand for volunteer leaders and external accountants alike. My goals are accuracy and clarity.