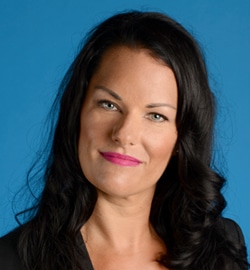 Coralee A. Dolyniuk, CAE – Association Manager
Contact:
204.975.8218
---
With over 20 years' experience in the event and association management industry, Coralee Dolyniuk has had the privilege of working with a wide variety of clients, utilizing her leadership abilities, her attention to detail and her interpersonal and relationship-building skills.
Coralee works with the Occupational and Environmental Medical Association of Canada (OEMAC) as Executive Director, leading the organization and implementing the vision, strategies, and decisions of its Board of Directors. She guides the volunteer leadership on initiatives that make OEMAC stronger and more accountable to its members and to the public.
Coralee acts as the Executive Director of the Canadian Board for Occupational Medicine (CBOM) and is responsible for overseeing all aspects of the organization, including weekly meetings, monthly board meetings, committee meetings, special events, professional development and financials.
She works closely with the Physician and Clinical Assistants of Manitoba (PCAM) and Mensa Canada to oversee the operations of membership and works with the boards to achieve the goals of the societies.
Along with her strong leadership skills and experience, Coralee has experience as an Event Manager. She has coordinated numerous large-scale conferences for the Winnipeg Regional Health Authority, the Federation of Canadian Municipalities, the City of Winnipeg, the Province of Manitoba, not-for-profit organizations and national associations.
Coralee has a Bachelor of Arts degree from the University of Winnipeg with majors in Kinesiology and Business Administration. She also holds a Leadership Certificate for Non-Profit Chief Executives from Broadsource and is pursuing a Certified Association Executive designation from the Canadian Society of Association Executives.
We take great pride at Strauss that we take the time to truly understand the needs and preferences of our clients and their constituents. As an Association Manager, it is my goal to help Boards achieve and surpass their expectations as they work to serve their members. Success for me means listening, leading, and being attentive to detail.
Coralee's Blog Posts
Association members are missing their face-to-face networking opportunities used to catch up with fellow members…
Due to the changing times as a response to COVID-19, many associations have been adapting…
Annual General Meeting (AGM) season is underway for associations with a fiscal year end of…