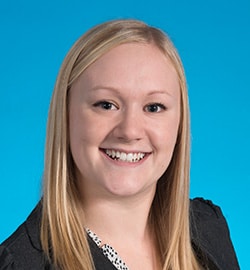 Amanda B. Langtry – Event Manager
Contact:
204.947.9766
---
With training in human resource management and international business, Amanda Langtry brings extensive expertise and leadership skills to her role as an Event Manager.
Amanda has served on the management team for a variety of major events, including:

The Canadian Athletic Therapists Association's National Conference;
The Occupational and Environmental Medical Association of Canada's Scientific Conference;
The Pedorthic Association of Canada's Annual Symposium and;
The Rady JCC Ken Kronson Sports Dinner

Amanda has significant experience in managing complex logistics for major national events, including working with committee members across Canada, shipping materials, coordinating speakers and delegates, and working closely with host venues.
She has experience in managing international events, with a recent project that had 25 countries represented.
Amanda is a graduate of the Asper School of Business at the University of Manitoba with a double major in human resource management and international business.
.
When a client turns to us to manage an event, we listen deeply and then respond with expertise, precision, and exceptional ideas. It's a privilege to work with visionary clients who see signature events as a means to inspire stakeholders.
Amanda's Blog Posts
Every national association has different wants and needs from its conference host city, so this…
During the busy gala season, there seems to be a different gala dinner every night…
Jennifer Schrafft is a Certified Professional Coach who does regular speaking engagements throughout the year.…